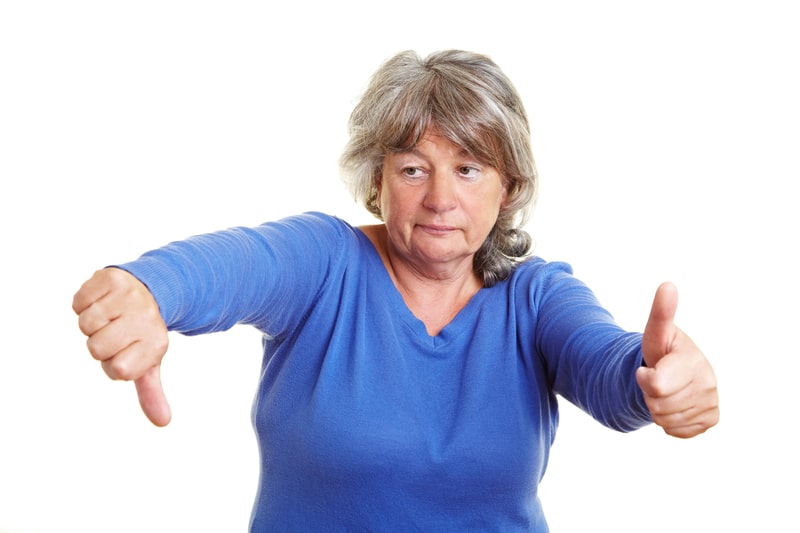 Want to find out how to Get Help at Home for an Elderly Parent Without Going Broke in The Process? You can do it with a simple 3 Step and 5 point check list that will make it easy and effective.Get the exact process in this Free Report. Get started now!
This is probably one of the most expensive (…if taken lightly!) and time consuming of all decisions regarding getting help at home for your elderly parent. That's because in order to decide right you must have all the information available, and then align what you learned with your unique situation.
The popular belief is that hiring an aide privately will be generally less expensive than going through an agency. Though there are benefits to doing this, it isn't always the case.
The right answer to this question is that there is no right answer. It depends on your circumstances. Instead let's consider the pros and cons and

YOU

be the judge!
*modified from original pros.cons article
Private Caregiver
PROS
You are in charge of the selection process and making the final decision.

Hiring a private caregiver is generally cheaper than hiring through a home care agency.

You are giving caregivers an opportunity to work independently and for better wages.
CONS
It may be difficult to find qualified caregivers.

You will need a back-up plan when your caregiver is not available.

Conducting personal interviews, checking references, and performing background checks are time consuming tasks.

You are responsible for managing employee payroll and tax records, as well as withholding social security, Medicare, and unemployment taxes.

You are liable for job related accidents in your home. 
Home Care Agency Caregiver
PROS
You have the possibility of several caregivers to choose from.

Most agencies offer back-up caregivers when your regular caregiver is not available.

Nurse assistants have formal training and certification that is verified upon hire.

Agency Caregiver references and background checks are reviewed at the time of hire.

Home care agencies are required to supervise their aides and evaluate performance.

Agency Caregivers participate in ongoing training.

Licensed home care agencies carry liability insurance, and many have worker's compensation.

Employees are insured or bonded to protect you against theft and damages.
CONS
Different caregivers may be sent causing a disruption in the care of your parents.

Hiring a Home care agency caregivers cost more (usually $3-$9 more per hour) than private caregivers because they have expenses related to recruitment, hiring, orienting, payroll deductions, and ongoing supervision and training of employees.
As you can see making the decision to hire a home health aide based solely on budget would be a serious misstep. Many other important factors come into play when making this decision.
In helping family caregivers in general, our strategy has always been to approach each family's unique situation as such and perform good assessments in order to provide the right advice based on facts. This usually helps the family make the right decision because they are now properly informed and educated
If you found this article useful, please share with someone you feel may need it!
Claudio Alegre is the CEO & Chief Content Writer for Angel Home Care Services on the Web and Patient and Family Advocate off the Web. He lives in Miami with his wife and 3 boys. He's passionate about healthcare and all things caregiving. He can be reached at

[email protected]

or directly at 305.220.4544
ATTENTION! Get Your Free Report on How To Get Help at Home for an Elderly Parent… without going broke in the process!

---

We help families get the personal care services at home they need and deserve regardless of the insurance landscape or personal situation!

---

(305) 220-4544 [Miami Dade Area]

---

(877) 746-8908 [For Out of Area Families]