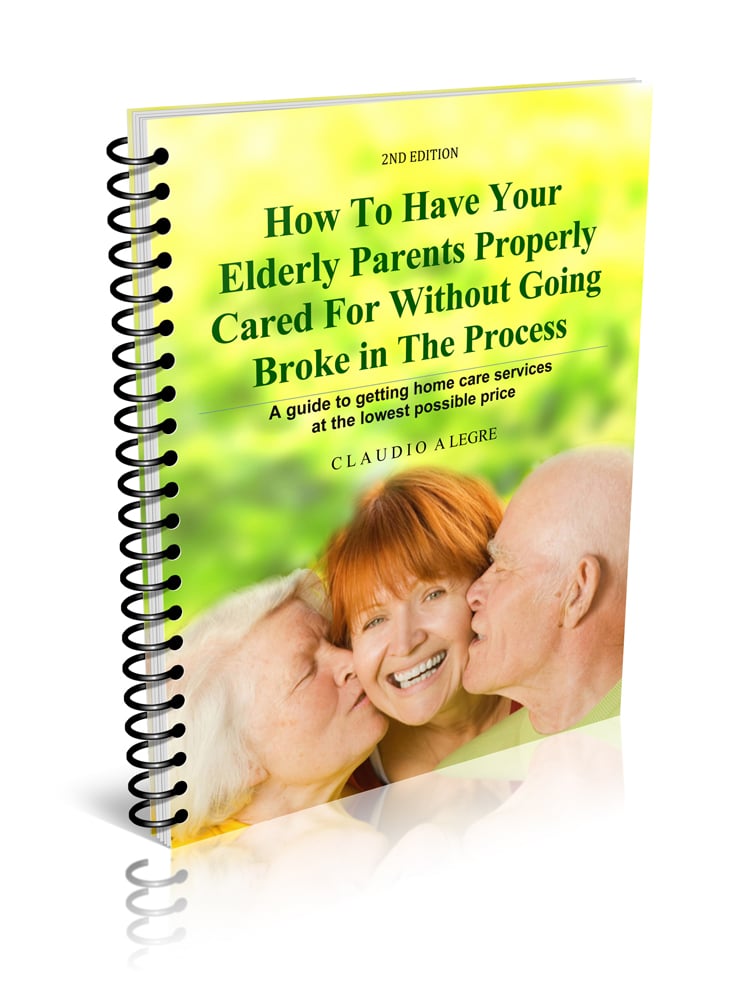 Your Mother has Alzheimer's. She needs around-the-clock supervision and help at home. Her insurance doesn't cover it and you can't afford a Nursing Home nor care for her full-time. What's Your Next Move?
One way of describing it is that since 2010 approximately 10,000 people started to turn 65 every day.
At that rate of growth, the nation's senior population will reach almost 72 million by 2025!
At least 70% of people over the age of 65 will require some form of long term care services and support during their lives.
So I guess the basic question is: Where's the money and help going to come from to care for them?
Insurance companies are constantly re-engineering their plans and restructuring their benefits. Medicare continues to ration reimbursement rates and Medicaid is going through its own restructuring.
The overall cost of healthcare will continue to increase in the short to mid-term, and as of now Healthcare expenditure runs at about 17% of GDP.
Even with "reform" in place "Obamacare", the outcome and benefits are still yet to be seen, changes if any will be slow.
That leaves you and I to protect our family by any means necessary from a Long Term Care condition where Medicare offers limited coverage, such as Dementia, Alzheimer's Disease, and Parkinson's for example!
By the way the person I'm referring to above as an example to a very likely scenario was my Paternal Grandmother (my abuela).
She was an immigrant that arrived to this country in the winter of her life, with limited Medicaid coverage and no assets. She developed full blown Alzheimer's shortly after and lived in a household where everyone worked a fulltime and sometimes multiple jobs.
We couldn't supervise her for at least 12 hours of the day, we couldn't afford a nursing home and we didn't have the money for help and supervision for the extra 12 hours.
So like many families today, we were faced with that same question then: What now, what's our next move?
Our solutions and answers were very much a part of the information and strategies I'm going to share with you in this guide.
As almost always the case, there isn't a one size fits all solution, but more like a number of seemingly unrelated facts, programs and regulations that when discovered, understood, and applied, gave us the tools to provide the care that she deserved without ever seeing the inside of a nursing home.
…Read more!
Claudio Alegre is the CEO & Chief Content Writer for Angel Home Care Services on the Web and Patient and Family Advocate off the Web. He lives in Miami with his wife and 3 boys. He's passionate about healthcare and all things caregiving. He can be reached at

[email protected]

or directly at 305.220.4544
ATTENTION! Get Your Free Report on How To Get Help at Home for an Elderly Parent… without going broke in the process!

---

We help families get the personal care services at home they need and deserve regardless of the insurance landscape or personal situation!

---

(305) 220-4544 [Miami Dade Area]

---

(877) 746-8908 [For Out of Area Families]