It can be painful to accept when a senior parent is diagnosed with AD, plus add to that the complexity of managing the  Alzheimers home care services.
Nearly 1 in 10 seniors will be diagnosed with Alzheimer's or some type of dementia in the US and Canada.
After getting an AD diagnosis it's important for older adults and their families to start taking steps right away.
Getting seniors on medication and getting them into Alzheimers home care services after they are diagnosed may help slow down the progression of their cognitive decline.
Alzheimer's disease affects every senior differently.
Depending on how aggressive the Alzheimer's is and how the brain responds to medication, is what will determine the type and intensity of the symptoms your senior parent may have.
Alzheimers home care services can help seniors adjust to the symptoms that they experience.
Some of the most common symptoms of Alzheimer's include:
Memory loss, which is usually noticed by someone else
Difficulty communicating or finding words
Difficulty with visual and spatial abilities, such as getting lost while driving
Difficulty reasoning or problem-solving
Difficulty handling complex tasks
Difficulty with planning and organizing
Difficulty with coordination and motor functions
Confusion and disorientation
Personality changes
Depression
Anxiety
Inappropriate behavior
Paranoia
Agitation
Hallucinations
Alzheimer's home care also helps keep seniors safe because caregivers are trained to recognize changes in a senior's ability and cognitive skills.
You and your siblings may not notice the small changes that could indicate the Alzheimer's disease is progressing.
A trained caregiver who has experience with Alzheimer's disease will notice those changes.
Some of the benefits of getting Alzheimer's home care for your senior parent soon after they are diagnosed are:
Slowing Down Progression
Skilled care starting after diagnosis may help senior slow down the progression of their disease.
A caregiver that has training in Alzheimer's can encourage seniors to do things like puzzles, matching games, and occupational therapy exercises to keep up their physical and cognitive skills.
Symptom Tracking
One of the most important ways that Alzheimers home care services can help seniors is by tracking their symptoms.
When caregivers are able to track symptoms it gives the senior's doctor a written guide to help them understand where that senior is at mentally.
It also can help family members understand and come to terms with the progression of the disease.
Helping Seniors Understand Their Disease
Seniors may feel very confused and fearful after they are diagnosed with Alzheimer's.
Having a care provider trained in Alzheimer's will give them a valuable resource.
They can ask questions, get support, and learn what they can to protect their cognitive health for as long as possible.
A care provider can be like a coach helping seniors accept and learn to thrive with Alzheimer's.
If your senior parent has recently been diagnosed with Alzheimer's, you are probably feeling a little overwhelmed and scared yourself right not. But you and your family don't have to go on this journey alone. Reach out to a local care agency today to get answers to your questions about Alzheimer's home care.
If you or an aging loved one are considering alzheimer's home care in Kendall, FL, please contact the caring staff at Angel Home Care Services today. Call (305) 220-4544
A Trusted Home Care Agency in the Kendall, West Kendall, Kendall West, South Miami, West Miami, Coral Gables, Coconut Grove, Doral, Cutler Bay, Sweetwater, Florida and surrounding areas.
Source 1 / Source 2 / Source 3 / Source 4 / Source 5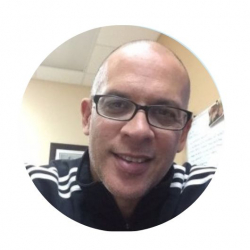 Latest posts by Claudio Alegre
(see all)