There's not reason why top of the line vacations should not be part of senior living.
Let's face it, vacations are a lot of fun, but they can also be tough if older adults aren't prepared for them.
As a senior you're probably going to be moving around a lot more than the usual, and that can cause a lot of stiffness and soreness.
Older adults who aren't used to a lot of physical exertion may also be impacted by the weather if they're going someplace where it's quite warm and sunny most of the time.
In order to make sure that they are ready to have the best vacation and not spend it hurting or sitting out activities that are physically too much for them, older adults should do these things for a few months before vacation to get ready… It's just part of senior living:
Physical Therapy
Physical therapy is an excellent way for any senior to improve their mobility and make sure they are able to handle lots of activity.
Typically you'll be going up and down steps, walking on all different types of footing, and possibly doing activities like biking or sailing too.
Physical therapy will help you build up your strength and flexibility so you can have a great time.
Walking
Walking is the fountain of youth for any senior. While on vacation, you'll be doing a lot of walking so it's a good idea to get walking as soon as possible to build up their stamina and endurance.
Start by just walking around the block at a medium pace. Then build up to longer and longer distances at a more rapid pace.
A senior who starts walking before they go on vacation will have a lot more fun on vacation because he won't be struggling to walk around the airport, walk at tourist attractions, or walk on the beach.
Lose Some Weight
A senior that already has a healthy weight doesn't need to worry about losing weight.
But a senior who struggles with his/her weight may want to lose some before going on vacation.
It will be easier for a senior to be physically active if they lose weight before going. They won't struggle with their breathing as much if they are going to a hot and humid climate.
Being very careful with calories and eating a mostly vegetable based diet can help seniors lose weight and keep it off.
Learn More About Where You're Going
Do a little research about where you're going before the trip.
That way they will know what the weather is going to be like there and how it's going to affect them so they can prepare.
For example, if you're going on a tropical destination, know you may need need an extra asthma inhaler because of the hot humid weather. Or if you're going on a ski trip, pack foot warmers because your feet get cold easily, especially if you suffer from diabetes.
Knowing the climate and culture in advance can ensure that you or any other older adults are comfortable and can just enjoy your travels.
If you or an aging loved one are considering physical therapy in West Kendall, FL, please contact the caring staff at Angel Home Care Services today. Call (305) 220-4544
A Trusted Home Care Agency in the Kendall, West Kendall, Kendall West, South Miami, West Miami, Coral Gables, Coconut Grove, Doral, Cutler Bay, Sweetwater, Florida and surrounding areas.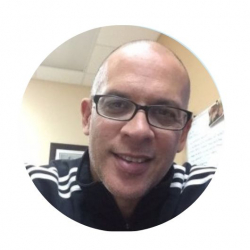 Latest posts by Claudio Alegre
(see all)