As you grow older, your life brings a number of changes and challenges that you have to learn to cope with.
Unfortunately, if you're caring for an aging parent, this can be exceptionally hard for them to do.
As a result, they may not know how to focus on mental health and happiness, even when they think it's so easy. Here are some things you can do to encourage your seniors to improve their mental health throughout their golden years.
Keep Socializing
No matter how old you get, socialization is important. All humans, no matter their age, are social by nature, and this doesn't change when they reach 80 or 90 years old.
Unfortunately, older adults who choose to age in place may live alone, see fewer people, and their family tends to be busy. 24-hour home care can provide companionship, but a senior needs more than that.
They need outside friends to visit and to get out of the house once in a while. Your senior should schedule recurring events like gym classes, brunch dates, or even going to church once a week. This allows them to create a schedule with 24-hour home care, and knows they will continue to see people they love and care about weekly.
Give Back To The Community
As your senior gets older, they may start doing less, and because of that, they may feel like their life is less meaningful.
Everyone wants to have something to work for, even in their elderly years, but they may not want a job.
Luckily, your local community will have tons of volunteer opportunities for your loved one, and they may not all be physical. Sometimes volunteering can take the form of making objects for the homeless, like knitting gloves and hats or reading to children at the library.
This gives your loved one something to work for, and it allows them to give back to the community, which can enrich their lives.
Be Artistic
Even if your senior never had the time to be artistic, now is the time to get in touch with art. They can paint, color, make jewelry, write more, and even try a new musical instrument. All of these are creative and artistic hobbies for them to enjoy.
It allows them to express themselves without words and fill up their day with fun activities to look forward to.
Focus on Cognitive Health
One of the best ways to improve mental health in a senior is to focus on cognitive health.
Seniors who struggle to connect with people and the world can feel depressed and lonely.
When seniors focus on cognitive health, like reading and writing, they also continue to learn how to communicate with others around them. This is crucial for maintaining healthy relationships and a good state of mind.
Talk To a Therapist
No matter your age, a therapist can be a great person to talk to. They can help give seniors tools to battle stress, anxiety, and frustration. This can help a senior connect with others and vent when necessary, which are both crucial for mental health.
If you or an aging loved one are considering 24-hour home care in Miami, FL, please contact the caring staff at Angel Home Care Services today. Call (305) 220-4544
A Trusted Home Care Agency in the Kendall, West Kendall, Kendall West, South Miami, West Miami, Coral Gables, Coconut Grove, Doral, Cutler Bay, Sweetwater, Florida and surrounding areas.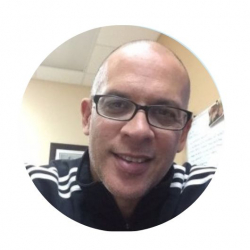 Latest posts by Claudio Alegre
(see all)