I've never met a senior who didn't want to stay at home as they got older. And why not, these days they can get just about any type of home care services imaginable right to their door step…
The concern is always about their safety living alone, and let me just say, these concerns as a son or daughter are totally valid. The solution is a solid home care services program.
Living alone at home does pose some risks for seniors. But there are ways to mitigate those risks so that they can continue to live independently and if the need does arise, be able to receive in home care services 24-7 as well.
Home care services vary, but at the non-skilled and skilled services level, it boils down to 4 basic types of home care services…
Some of the different types of care available to help seniors live the way they want to live are:
Skilled Nursing Care Services
Skilled nursing care is available to help seniors at home that have medical conditions requiring care by a either a registered nurse or an LPN (licensed practical nurse)
Skilled services are considered to be skilled nursing, physical therapy, occupational therapy, and speech therapy.
When seniors get skilled nursing care at home they avoid unnecessary visits to doctor's office and clinics.
Skilled nursing care also includes monitoring of conditions like wound care and diabetes  in the privacy of their own home.
Medication management and monitoring can also be provided by a registered nurse or LPN (licensed practical nurse) through a home health care agency.
Alzheimer's Care Services
Seniors who have Alzheimer's can continue to live at home if they have Alzheimer's care.
Older adults who have dementia are often physically healthier and happier when they get to remain in the home they love where their memories of family and loved ones are familiar to them.
But often families worry that their parents aren't capable of living alone safely because of Alzheimer's.
Caregivers (home health aides)who provide Alzheimer's care are trained to understand the disease and how it affects seniors so that they are able to effectively communicate with and monitor seniors that have Alzheimers disease.
Companion Care Services
If you live far away from your parents and you're worried they're alone at home, then companion care is a natural solution.
Seniors who have companion care services have a trusted person who comes to spend time with them and make sure they don't get lonely.
When seniors have companion care they have someone in the house with them to share meals, watch TV with, do games and puzzles with, or even go out shopping with, and accompany then to doctor's visits.
Personal Care Services
Another area of concern that families often have about seniors aging in place is hygiene and personal care.
If you're worried about your parent being able to shower, dress themselves, and take care of hygiene tasks as they get older, personal care is the solution you need.
With personal care at home seniors have someone to help them shower, get dressed, and get cleaned up safely.
They will have the help and support of a caregiver to help them maintain their hygiene and their dignity.
Other indirect services that usually overlap with personal care are, Respite, and Homemaker.
These services are typically provided by a CNA (certified nursing assistant) or and HHA (home health aide) either privately or through a home care agency.
If the senior qualifies, sometimes this care is covered through Medicaid services.
Now that you know the different types of in-home care services available you can start planning the help according to the need.
If you have any questions or are unclear about any of this, you can reach out to any home care agency near you and they'll be more than happy to help.
You can also reach out to us and talk to a care specialist about any past, existing, or future home care needs you may have.
Resources:
Florida Dept of Children & Families
If you or an aging loved one are considering 24-hour home care in Miami, FL, please contact the caring staff at Angel Home Care Services today. Call (305) 220-4544
A Trusted Home Care Agency in the Kendall, West Kendall, Kendall West, South Miami, West Miami, Coral Gables, Coconut Grove, Doral, Cutler Bay, Sweetwater, Florida and surrounding areas.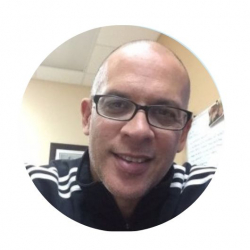 Latest posts by Claudio Alegre
(see all)