A Personal care  family caregiving program, is one of the best ways to help your parents stay independent as they age at home.
But first, let's learn a few facts associated with aging and the impact on family caregivers.
For example, did you know that…
1. Three Out of Five Family Caregivers Provide Care to a Parent or Spouse
Most unpaid family caregiving is for at least one parent.
There are more family caregivers providing care to a mom or dad, than to a spouse or grandparent.
Are you prepared to be the primary caregiver for your parents?
Are you ready to bathe your own mother… And will she be comfortable and cooperative while that happens?
If she has Alzheimer's, she may become very combative, which is emotionally, mentally, and physically exhausting for both of you.
2. 63% of Family Caregivers Live More than 20 Minutes Away
If you're helping your mom, how close are you?
If her house is more than 20 minutes from your home, you're spending about 40 minutes each day commuting to and from her home.
Add that to the amount of time spent helping her with daily activities.
3. 56% of Family Caregivers Have to Stop In Multiple Times a Week
One visit each weekend may not be enough for your mom.
The average family caregiver is forced to help multiple times per week.
Your mom may need you every night to cook dinner.
She may need you to take her to an appointment every few weeks…
Plus, there's cleaning, daily exercise, and medication reminders.
You're basically providing assistance as an unpaid caregiver.
4. One Out of Ten Family Caregivers Have Been Providing Care for Ten or More Years
Caregiving will be a long-term commitment. While the average duration of care is about four years, 11% of family caregivers report being a caregiver for at least ten years.
Are you ready for this level of commitment?
5. The Average Family Caregiver Works 40+ Hours Providing Care, 
A high percentage of family caregivers work 40 or more hours per week. On top of this, the average amount of care provided to an aging parent is 22.3 hours a week.
Combine the two, and you're working about 62 hours a week. Not to mention, there's the commute time. Are you able to devote this much time to care?
When you spend that much time as a family caregiver for a parent, what are you giving up?
How will you juggle your own family needs, your job, and your mental health?
Without a doubt, it's possible you won't have much of a personal life left.
Again, your own family may become secondary to your mom's needs. Is it fair to them or you?
You will need a structured family caregiving system.
The truth is, caregiver support is not that difficult to plan, and you don't have to go it alone.
The chances of caregiver burnout and mental health risk is too great.
Caregiving assistance is available, you just have to know where to go get it, and how to fit it to your unique family member circumstances.
There are amazing support groups out there with the answers and the caregiver resources to help you.
It all starts with a simple phone call to find out about additional resources you can pull from and start the planning process.
Typically you'll need help with home services, respite, personal care and activities of daily living.
It's possible you may also need physical therapy and some nursing, but most of the help will be with unskilled home care services.
Arrange personal care at home with ease by calling a home care specialist today.
If you or an aging loved one are considering Personal Care at Home in Kendall, FL, please contact the caring staff at Angel Home Care Services today. Call (305) 220-4544
A Trusted Home Care Agency in the Kendall, West Kendall, Kendall West, South Miami, West Miami, Coral Gables, Coconut Grove, Doral, Cutler Bay, Sweetwater, Florida and surrounding areas.
Sources:
https://www.aarp.org/content/dam/aarp/ppi/2021/05/caregiving-in-the-united-states-50-plus.doi.10.26419-2Fppi.00103.022.pdf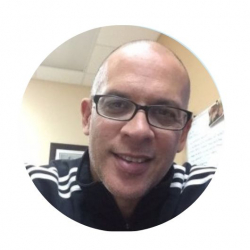 Latest posts by Claudio Alegre
(see all)