The number of cases of stomach cancer diagnosed each year is around 26,300. It's not one of the more common types of cancer, but it can happen. In men, gastric cancer is more common and typically diagnosed after 65 years old.
Your dad will need support if he's been diagnosed with stomach cancer. Stomach Cancer Awareness Month occurs in November. It's an important time to talk about his care needs and the benefits of skilled nursing care.
What Is Stomach Cancer?
Stomach cancer is a slow-growing cancer that forms in the lining of the stomach. The most common type of stomach cancer forms in the glands of the stomach lining. This accounts for nine out of ten cases.
In the early stages, there are few symptoms. As it progresses, your dad may not have much appetite. Stomach pain, nausea, and indigestion are common symptoms.
What Services Do Skilled Nurses Provide That Help Your Dad?
Once your dad is diagnosed with stomach cancer, surgery may be recommended. He may also need treatments like chemo and radiation. After chemo and radiation, he may not feel well. Weakness is a risk. He can have nurses with him to handle any changes to his care plan.
If your dad is having a hard time with nausea after chemo and radiation treatments, his doctor can offer medications that help him feel better. Skilled nurses can ensure these medications are administered without him having to leave his home.
Targeted drugs are another option. If your dad's oncologist recommends targeted drugs, they're often administered through an IV. He may go through these treatments in the comfort of his home.
Your dad's oncologist may recommend surgical removal of the tumor. After the surgery, he's going to need help caring for his incision. Skilled nursing includes wound care. His nurse can check for signs of infection and clean and re-bandage his incision as often as his surgeon wants.
Depending on how much of the stomach is removed, your dad may need a feeding tube. Feeding tube care is another skilled nursing service.
Talk to his medical team about skilled nursing care. It may appeal to him more if he can be in his bed, rather than in a loud, busy hospital room. His nurse can also give him IV fluids if needed, as dehydration can become a problem if he's struggling with nausea and vomiting.
Arrange skilled nursing care as soon as possible. His oncologist and medical team can help you understand what skilled nurses can do to help him, and they'll all work together to ensure his care needs are addressed. Call a specialist to get started.
If you or an aging loved one are considering Skilled Nursing in Cutler Bay, FL, please contact the caring staff at Angel Home Care Services today. Call (305) 220-4544
A Trusted Home Care Agency in the Kendall, West Kendall, Kendall West, South Miami, West Miami, Coral Gables, Coconut Grove, Doral, Cutler Bay, Sweetwater, Florida and surrounding areas.
Sources:
https://www.cancer.org/cancer/stomach-cancer/about/key-statistics.html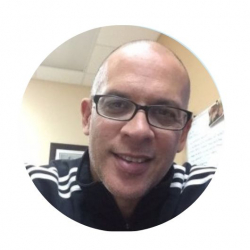 Latest posts by Claudio Alegre
(see all)