December is Give the Gift of Sight Month. Making it a good time to look more closely at how your senior's vision is changing and what you can do to help. Low vision is a type of vision loss that can't be corrected, but that causes significant changes to how your senior sees the world around her. Occupational therapy at home can offer various resources that can help her adapt to her changing vision.
Adjusting the Environment
In the earliest stages of low vision, adjusting your senior's environment can help her cope. Dealing with glare and safety issues is key to this technique, because they take care of outside factors. From there, your senior can focus on other techniques that help her. By also improving lighting, specifically task lighting, occupational therapists can help seniors manage low vision.
Using Other Senses
Other senses can help you when vision gives your senior trouble. It takes time and practice to learn how to interpret information from the other senses. Therapists can give your elderly family member tips for accelerating that learning process. Occupational therapy at home also allows your elderly family member to learn these techniques safely.
Learning to Distinguish Different Objects
There are tools and techniques that can help your senior distinguish between similar objects, like canned goods. These items typically feel similar. Without a doubt, it can be incredibly frustrating. Different techniques may work better for your senior. So, occupational therapy helps her explore those options. With the right tools, your elderly family member may feel much more confident in her abilities.
Compensating in Other Ways
Compensating for low vision involves using many other tools. Using contrasting colors between flooring and rugs can help differentiate spaces, for instance. Lining the edges of stairs with bright tape can help seniors spot the edges, making it safer to navigate. Occupational therapists can offer personalized ways to compensate for reduced vision.
Modifying Daily Tasks
Daily tasks are called that because they're part of your senior's daily life. Tasks like taking medications, paying bills, walking around, and cooking are all part of what she needs and wants to do to keep living her life. With low vision, they're much more difficult to manage. However, occupational therapy at home can help your elderly family member modify those tasks to better accommodate her needs.
Having the help and support she needs allows your senior to have the best quality of life possible, even as she experiences changes like low vision. Likewise, knowing how to accommodate future changes helps her be more proactive, as she continues to experience other issues.
If you or an aging loved one are considering Occupational Therapy in Doral, FL, please contact the caring staff at Angel Home Care Services today. Call (305) 220-4544
A Trusted Home Care Agency in the Kendall, West Kendall, Kendall West, South Miami, West Miami, Coral Gables, Coconut Grove, Doral, Cutler Bay, Sweetwater, Florida and surrounding areas.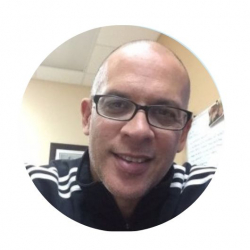 Latest posts by Claudio Alegre
(see all)