Physical therapists can help your senior preserve the mobility she has, recover from injury, and even restore mobility. The right physical therapy program looks at all your elderly family member's needs and works with her to help her be as independent and healthy as possible.
Range of Motion Exercises
Range of motion is a term that describes how far someone can move a muscle or joint. Typically, this is an indication of how much that joint or muscle moves on its own, without outside assistance. After an injury or surgery, for instance, range of motion might decrease. Range of motion also decreases if your elderly family member doesn't use that joint or muscle often. Increasing her range of motion is important for your senior's overall well-being and mobility.
Strengthening Exercises
Many seniors find that as they age, they lose muscles and ultimately lose strength. This may not appear a problem until they become frail and daily life becomes much more difficult. Physical therapists can help your senior find exercises that maintain and improve muscle tone, helping her regain some strength.
Fall Prevention Planning
One of your elderly family member's biggest goals should be to do all she can to avoid a fall. With the help of physical therapy at home, your elderly family member can develop a full plan to help her prevent a fall. Your senior's fall prevention plan needs to update regularly to meet her changing needs.
Injury Recovery
If your elderly family member has sustained an injury, it's important that she heals properly. That's a lot easier with the help of a physical therapist. A thorough plan for injury recovery assesses what the injury entails, and helps your senior compensate safely for that injury. Your elderly family member may also need to learn how to use assistive devices while healing.
Pain Management
Pain can be a problem for your senior for various reasons. There's the obvious impact that pain is uncomfortable, but it can also hamper your elderly family member's life quite a bit. Her quality of life suffers the longer she's in pain with no relief. Physical therapists consider what is causing pain for your senior, and work with her to put in place a plan that alleviates pain through specific movements.
Brain Injury Recovery
Brain injuries affect every part of your senior's body and life. Whether she has suffered a blow to her head, a stroke, or other type of brain injury, your elderly family member may need to relearn how to use parts of her body. Physical therapy can help her do that safely.
Your senior's doctor may prescribe physical therapy for one or all of these reasons. Access to a home physical therapist makes it easy for your elderly family member to make progress.
If you or an aging loved one are considering Physical Therapy in Kendall, FL, please contact the caring staff at Angel Home Care Services today. Call (305) 220-4544
A Trusted Home Care Agency in the Kendall, West Kendall, Kendall West, South Miami, West Miami, Coral Gables, Coconut Grove, Doral, Cutler Bay, Sweetwater, Florida and surrounding areas.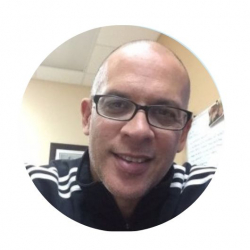 Latest posts by Claudio Alegre
(see all)