Video chatting with a senior loved one with Alzheimer's can be a good way to stay in touch with them if you live far away.
If your parent has Alzheimer's, make the most of the time before the disease worsens. Video chatting is one way to do that.
But, video chatting may be tough for your senior loved one, depending on how far the disease has progressed.
Alzheimer's home care is a way for your senior loved one to get the specialized care they need. Likewise, it gives you peace of mind. Alzheimer's home care provides caregivers trained to communicate with people with Alzheimer's.
That means your parent will receive daily care from someone who understands Alzheimer's and how to help seniors. An Alzheimer's home care provider can help your senior use a tablet, smart phone, or voice activated assistant to video chat with you. So as to get the most out of these video chats, you should always:
Make Sure Your Senior Loved One Can See You
Remember that your senior loved one may have trouble seeing you and your expressions due to their health. The lack of dimension during a video call can also be disorienting for seniors. To improve video quality for your senior loved one, set up in front of a colored wall. Use visual cues like bright or contrasting walls to make it easier for your senior loved one to see you on camera.
Use Subtitles
Turn on the subtitles for your call. Also, have the Alzheimer's home care provider working with your senior loved one turn on their subtitles on. This way, you talk directly to them, without worrying about whether they can understand what is being said. Your senior parent can read everything you're saying. It also makes it easier for the conversation to flow properly. There are also other accessibility hacks available on smartphones that can make video chats with a senior parent much easier.
Call On A Set Schedule
Providing some routine for your senior parent makes it best to call on a set schedule. Many seniors with Alzheimer's thrive when they have structure and routine in their day. A weekly schedule makes your senior loved one feel more comfortable. Also, arrange your schedule so you can call your senior loved one each week.
If you or an aging loved one are considering Alzheimer's Home Care in Doral, FL, please contact the caring staff at Angel Home Care Services today. Call (305) 220-4544
A Trusted Home Care Agency in the Kendall, West Kendall, Kendall West, South Miami, West Miami, Coral Gables, Coconut Grove, Doral, Cutler Bay, Sweetwater, Florida and surrounding areas.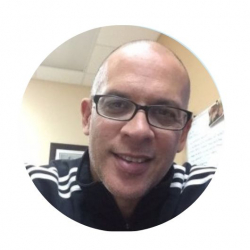 Latest posts by Claudio Alegre
(see all)