We help families in Miami, Florida get home care services for their loved ones without having to rely solely on insurance, and at extremely reasonable rates. We are a Medicare and Medicaid Certified Agency. We can work with your Medicare and Medicaid Insurance provider.
We hire exceptionally well trained caregivers and nursing professionals. We provide timely and safe care at home.  When you can depend on timely and safer care you tend to stress and worry less, which means "ALL IS WELL", because your loved one are taken care of!
Are you or your loved one recovering from a stroke, broken hip, or another illness or injury? Physical therapy at home may help you get back on your feet. What is physical therapy care at home? Does Medicare pay for physical therapy at home? How can you find the right physical therapist?
Here are the answers to all the questions you have about physical therapy at home.
What Is Physical Therapy Care at Home?
Physical therapy at home is when a physical therapist comes to your home to provide rehabilitation services, usually after an injury or illness. The most common reasons to do physical therapy at home rather than in an outpatient facility include [1]:
You can't travel to therapy because your functional mobility is too limited
Leaving home presents a health risk because your condition is severe or acute
You don't have access to transportation to get you to physical therapy.
Types of Physical Therapy
There are 6 main types of physical therapy [2]. Depending on your specific needs, you may require more than one type of physical therapy at home.
Geriatric Physical Therapy
As people age, some muscles don't work as well as they used to. With the aging population, physical therapy for older adults is one of the most common types of therapy. A physical therapist at home can help people learn to adjust their gait and posture, compensate for weakened muscles, and reduce the chance of future injuries.
Pulmonary and Cardiovascular Physical Therapy
A less common – but no less important – type of physical therapy is cardio and pulmonary physical therapy, which helps people with severe circulatory system or heart problems. The goal is to increase the endurance of specific muscles and give people a better ability to become self-reliant.
We recognize that everyone has different needs, which is why there are no "one-size-fits-all" solutions, you have questions and we have the answers call us today.
Providing exceptional Physical Therapy at Home, for seniors and families in Kendall, West Kendall, Kendall West, South Miami, West Miami, Coral Gables, Coconut Grove, Doral, Cutler Bay, Sweetwater and surrounding areas.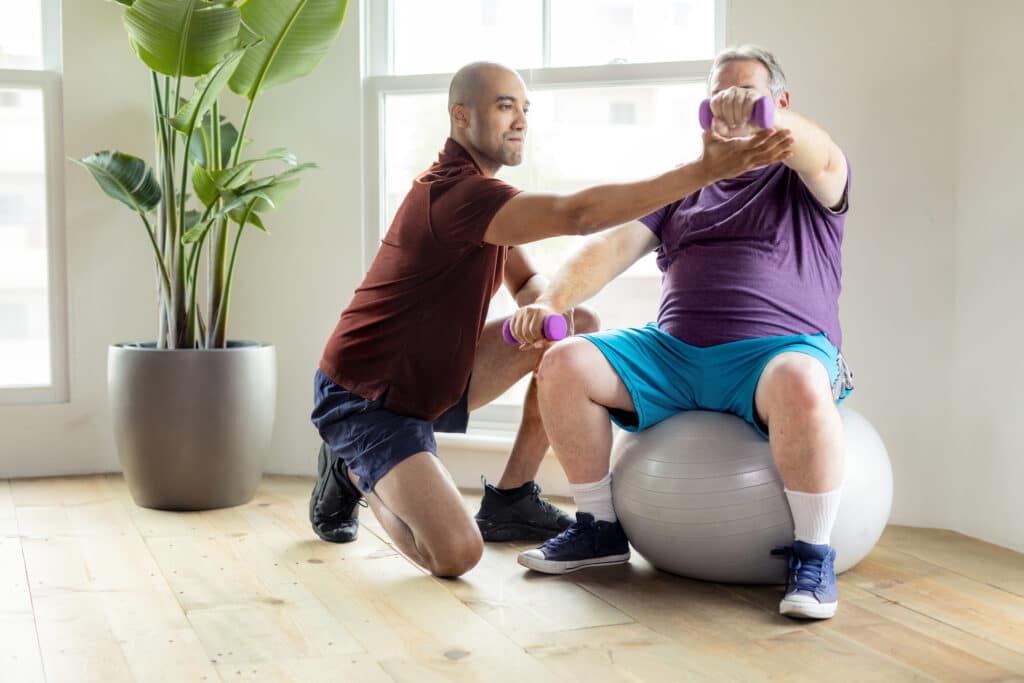 Orthopedic Physical Therapy
Even after they heal, injuries can cause long-term damage to muscle strength. Atrophy caused by reduced use of a muscle or immobility after surgery may require orthopedic physical therapy to regain the muscle's former strength.
Neurological Physical Therapy
Brain or spine injuries or problems may require neurological physical therapy that focuses on improving the quality of life for patients, even if these injuries won't heal all the way.
Vestibular Physical Therapy
Dizziness can cause dangerous falls, so people who struggle with vertigo may benefit from vestibular physical therapy that strengthens certain muscles for increased steadiness and also focuses on balance training.
What Are the Benefits of Physical Therapy at Home?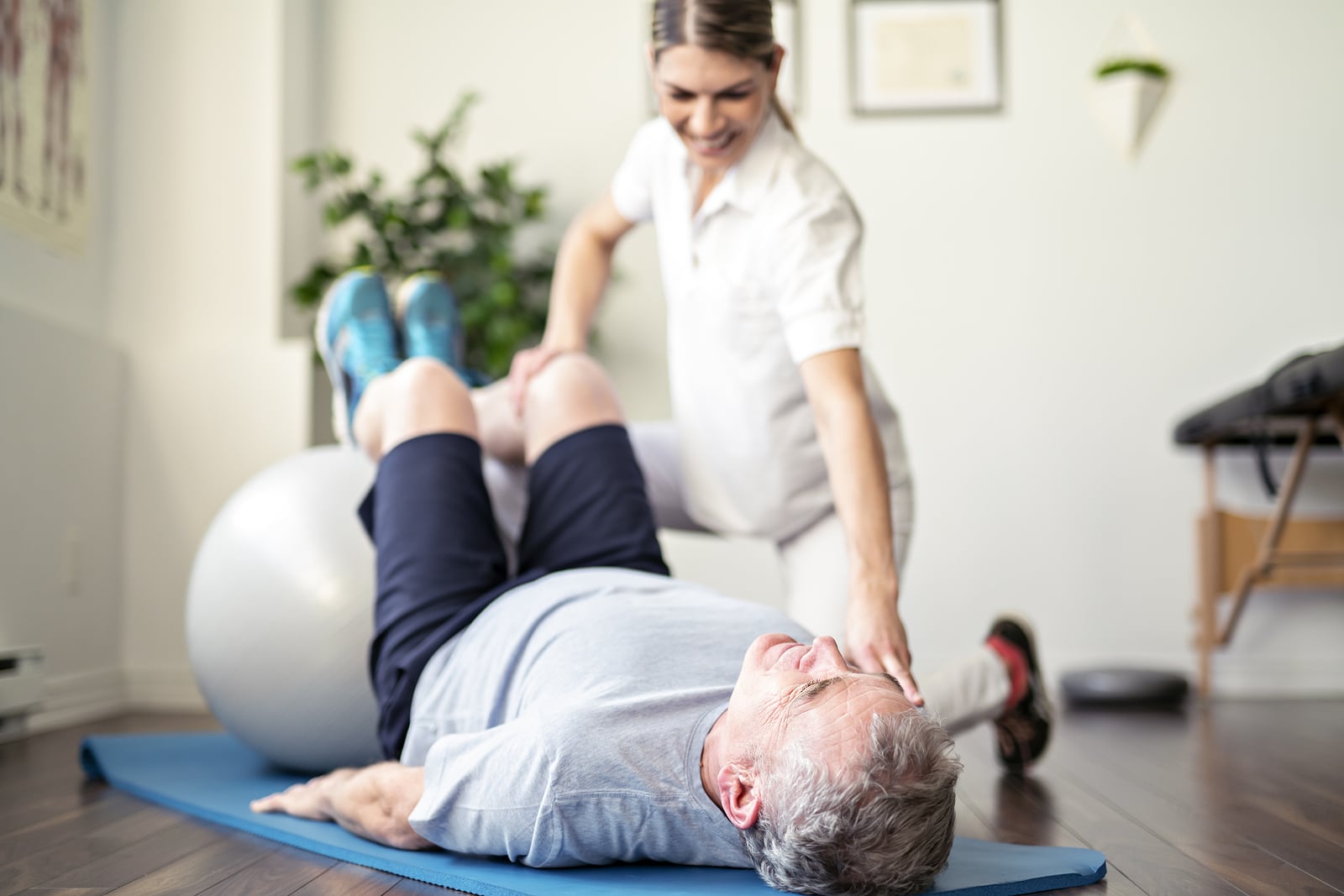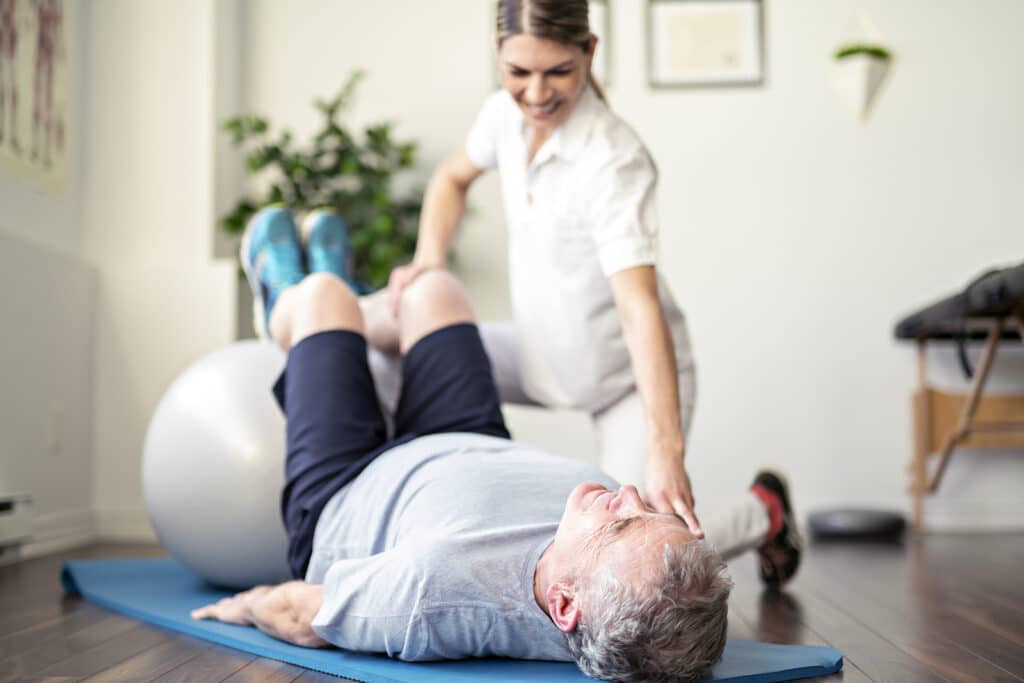 Physical therapy at home offers many benefits, including:
Convenience. There is no denying that a physical therapist coming to your home is more convenient than traveling to an outpatient facility.
Increased functionality. When a physical therapist works with a patient in their home, they can show the patient exactly how to do the exercises in their specific home environment, which leads to better understanding and adherence to the program.
One-on-one care. In outpatient physical therapy settings, physical therapists may be busy juggling several patients at once with paperwork or other duties. With in-home physical therapy, the therapist can focus solely on the patient.
Prevent falls and major injuries. Physical therapists measure a patient's biomechanics – their ability to use their bodies efficiently and correctly – to look for signs of balance issues, weak muscles, or changes in the way someone walks. Then, they create a customized plan that has the ultimate goal of helping to prevent falls and serious injuries.
Less stressful. Outpatient physical therapy centers can be crowded, noisy, and large, making the already stressful experience of physical therapy even more difficult.
Effectiveness. A 2016 study showed that physical therapy at home was about as effective as physical therapy in an outpatient facility [3].
Does Medicare Pay for Physical Therapy at Home?
Medicare does pay for physical therapy at home if you meet these qualifications [4]:
A doctor has certified that you are homebound, you must be receiving services under a care plan created and regularly reviewed by and doctor, AND
A doctor certifies that you need physical therapy, occupational therapy, speech pathology, or intermittent skilled nursing care.
Get started today by speaking to our friendly staff and find out how Angel Home Care Services will provide your aging loved one with the care they need.  Click the button below to fill out our form and learn more.
What Types of Services Are Included With Physical Therapy at Home?
Physical therapy at home involves a physical therapist coming to the home and showing a patient how to do exercises that will improve their condition.
Physical therapists help if your loved one is in pain, has trouble moving, needs help to function, or wants to prevent disability
What Does a Physical Therapist Do?
Physical therapists help ill or injured people manage pain and improve movement by [5]:
Reviewing a patient's medical history
Diagnosing their movements and functions
Developing individualized care plans
Using stretching maneuvers, exercises, equipment, and hands-on therapy
Evaluating and recording progress
Educating patients and their families
How Can You Tell if Your Loved One Needs Physical Therapy?
Physical therapists help if your loved one is in pain, has trouble moving, needs help to function, or wants to prevent disability. Some examples of when a loved one may need physical therapy include:
They're recovering from a hip or knee replacement
They're having trouble with daily activities
They're struggling with balance issues
They had a heart attack
What to Look for in a Physical Therapy at Home Provider
Here are some things to keep in mind when you're searching for the perfect at-home physical therapist:
Do your research. Find a therapist who specializes in what you need, is covered by your insurance (if applicable), and is a licensed physical therapist.
Choose a physical therapist you get along with and trust.
Ask if the same physical therapist will come to the home every time.
Find out if you need to do anything to prepare yourself for the first visit.
We can help you find the perfect at-home physical therapist for you. Contact us today to learn more about our services.
Brett Sears, Benefits and Considerations for In-Home Physical Therapy, Verywell Health, https://www.verywellhealth.com/physical-therapy-in-your-home-4174973

Learn More About the 6 Different Types of Physical Therapy, https://pdhtherapy.com/2018/12/learn-more-about-the-6-different-types-of-physical-therapy/

Warren, Meghan; Kozik, Jennifer; Cook, Jon; Prefontaine, Paul; Ganley, Kathleen; A Comparative Study to Determine Functional and Clinical Outcome Differences Between Patients Receiving Outpatient Direct Physical Therapy Versus Home Physical Therapy Followed by Outpatient Physical Therapy After Total Knee Arthroplasty, Orthopaedic Nursing, https://journals.lww.com/orthopaedicnursing…

Home Health Services, Medicare, https://www.medicare.gov/coverage/home-health-services