I don't believe we grow old …I believe our body does, then it tells our mind we are, and then our spirit believes it, which is totally backwards if you asked me!
Caregivers, more than anyone else, you need to know the following:
Your mind should be calling the shots… not your body. Sure there are things in the physical realm that we don't do as well as when we were younger… That's Ok …I can live with that!
What you shouldn't live with is the defeatist mindset that comes with getting old by saying, I'm too old for this sh**t, or I'm too old to try new things… And I totally hate the saying: "You can't teach an old dog new tricks"
Every time I hear that one I feel like shipping that person to a nursing home in Siberia myself!
Check these extreme seniors out!
Sydney Frank created Grey Goose Vodka at 74
Doris Self. At 81 years old, at the Twin Galaxies 1984 Video Game Masters Tournament, Doris was able to clench a world record with 1,112,300 points on Twin Galaxies' Tournament Settings (TGTS) — which is the most difficult settings in the game.
96 year old Mohr Keet…but he still took the plunge and entered the Guinness world record as the oldest bungee jumper ever. As if that's not enough, Mohr jumped from South Africa's Western Cape which is a 708ft drop!
Dorothy Davenhill Hirsch of 89 years and 109 days visited the north pole while aboard the Russian Nuclear Ice Breaker Yamal.
Smoky Dawson, was an Australian country music performer who at the age 92 years and 156 days released a collection of original songs in an album entitled "Homestead of My Dreams" making him the oldest person to release a new album.
There are 20 more examples you can read about …check out their stories here!
Yes you feel freaking old, everyone's getting old everyday, and on top of that you care for someone who's very sick and needs you everyday …that's life, but you got A LOT still left to do…
Pick a goal, summit a mountain somewhere, hike a trail, swim a channel, bike across states, start a business …I don't know what floats your boat …BUT YOU ARE NOT DEAD YET!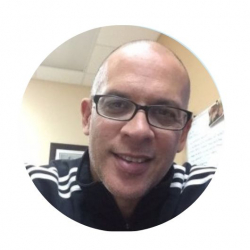 Latest posts by Claudio Alegre
(see all)