Are you in need of a home health aide for your elderly parents or a loved one, and you don't know how to go about it? How do you make sure this person or company are legit and not someone with a questionable background? How do you supervise or even rate the care you are getting? How much should you pay for care? Will your insurance cover it?
Not knowing the specific answers to these questions can definitely be a source of stress and fear, especially if you need to act quickly.
But no one with these kinds of needs should be afraid to ask or be ignorant about where to find the answers.
At the end of the day you want the same things we all want as far as caring for a loved one  -To ensure that they are in safe and capable hands!
[Read: When a Health Care Crisis Strikes, Where Do You Start?]
One more thing! …If you feel alone and isolated, you are not!
Roughly half of the United States population has at least one chronic condition, according to the CDC (Centers for Disease Control and Prevention). Adults ages 65 and older, 75 percent of whom have chronic conditions, are expected to make up 19 percent of the population by 2030, compared with 12 percent in 2000.
That means you are not the only family member asking those very same questions and experiencing similar fears and concerns about hiring a home health aide or caregiver.
But to help you frame a good strategy if you are ever in the market for a home health aide, here are 10 questions you should ask the agency you are considering working with:
What are your recruitment process and your hiring requirements for home health aides?

Are your home health aides insured and bonded through the agency?

How do you assess their skills?

How often do you perform supervision visits?

In the event the home health aide is unable to perform how quickly can you substitute the help?

If I'm dissatisfied with the home health aide can I request a replacement "without cause"?

Are your home health aides up to date with their CEUs (continuing education units)?

Do you hire experienced health aides or newly graduated ones?

Do you consult with families regarding available community programs that provide personal care and health aide?

What other services in addition to home health aide do you provide for families?
Don't limit yourself to these questions only. If you come up with other questions you feel are important please share them with us. You can do so at our Facebook Page –The Daily Pill, or just simply call us at 305.220.4544
In the meantime grab our FREE Long Term Care Report – An elderly care guide for the times we live in! …and learn how to create a personalized Long Term Care custom plan.
Until next time!
Oh! …and if you found this post of interest and value, please hit your favorite social button below and share :-)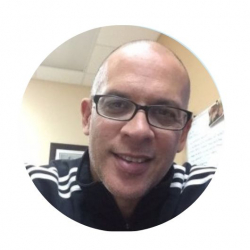 Latest posts by Claudio Alegre
(see all)