The cost of Alzheimer's care has been rising rapidly for the past 15 years… and it shows no sign of stopping. Not only that, the percentage of seniors with Alzheimer's is on a steep steady climb.
It is now considered an epidemic, between 2010 and 2050, the number of people with Alzheimer's is expected to jump from 5.5 million to 14 million.
Alzheimer's currently kills more people than breast cancer and prostate cancer combined. It's the only disease in the top ten that can't be slowed, stopped or prevented.
[Read: When a Health Care Crisis Strikes, Where Do You Start?]
Here's a figure I couldn't believe when I first read it, where as cancer has a 90% disclosure rate, Alzheimer's has only a 46% disclosure rate, meaning more than half of the people that are diagnosed are not being told. That includes caregivers as well. We are not doing a good job educating and having the tough conversations.
The financial toll is also staggering. This year it will cost this nation $226 Billion dollars to care for people with AD. By 2050 we could be topping $1 Trillion.
In a study by The Lewin Group, it was revealed that within 10 years, Medicare's costs of treating Alzheimer's patients will soar well above 49.3 billion dollars.
See our Family Long Term Care Custom Guide for tips on how to get the help you need even if your insurance won't cover and you don't have mega bucks to spare!
As of the time the study was released in 2004, Medicare beneficiaries with Alzheimer's disease accounted for 34% of Medicare spending, even though they constitute only 12.8% of the population age 65 and older.
This is happening even though Medicare does not pay for the long-term care that people with Alzheimer's disease need. It is happening because 95% of Medicare beneficiaries with dementia have other chronic conditions common in the elderly, which are exacerbated by their dementia.
The fact of the matter is, Medicare only cares about the rehab potential of your condition, and conditions such as AD and Parkinson's have little if any rehab potential.
If someone suffers a heart attack or a stroke, and there's potential for rehab, they'll continue to pay… but only up to 100 days. In reality, very few people know the difference between Medicare and Medicaid. Medicare simply doesn't pay for long-term, chronic care. If your loved one has Alzheimer's, that means that they'll have to rely on Medicaid if they are out of money to pay privately for care.
You can see the massive predicament you can find yourself in when the average per-person Medicare spending for those with Alzheimer's and other dementias is three times higher than average per-person spending across all other seniors. Yet Medicare won't cover the long term effects of AD.
Regarding Medicaid, the expenditures associated with Alzheimer's disease are high because of the uninsured cost of long-term care.
Nearly half of Medicare beneficiaries with Alzheimer's disease and Dementia also qualify for Medicaid, because they have exhausted their own resources paying for long term care.
At least half of all nursing home residents have dementia. They are the residents with the longest stays and the ones most likely to spend down to Medicaid.
You have options, but you have to understand what the disease process, laws and healthcare regulations are and how you or a loved can leverage them to your needs and advantage.
[Read: 2015 Alzheimer's Disease Facts and Figures]
To beat Alzheimer's we are going to have to work as a team, because Alzheimer's wears you down, it's not a single person affliction, it strikes all of us in one way or another, as a son, daughter, husband, wife, friend and caregiver.
"Alzheimer's Battles Will Be Fought With Brains, But Winning The War Will Be All Heart."
For strategies on how to pay for Long Term Care you can't afford and your insurance won't cover, we've put together a Custom Guide that will show you the options you have to care for a loved one with Alzheimer's or Dementia without going broke in the process.
So grab our FREE Long Term Care Report – An elderly care guide for the times we live in! …and find out how you can start making sense of all this.
Oh! …and if you found this post of interest and value, please hit your favorite social button below and share :-)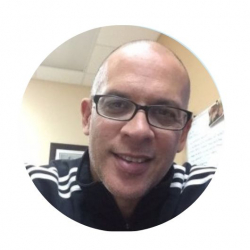 Latest posts by Claudio Alegre
(see all)