Lonely seniors often suffer from various health problems, and they are more likely to have high blood pressure, heart disease, and depression. Lonely seniors also have shorter life spans than those who aren't lonely.
Loneliness in the elderly can be caused by physical or mental disabilities that limit their ability to get out and interact with others. It is common for seniors to experience loneliness after losing a spouse or loved one.
Many seniors find themselves lonely at some point in their lives. While loneliness can be a natural part of aging, it is often a symptom of other problems. Loneliness can be caused by physical or mental health problems, depression, and social isolation, and it can also be a side effect of living alone or being single.
Symptoms of Loneliness In Seniors
If you know an older person who is experiencing loneliness, there are some symptoms you can look out for:
Social withdrawal

– Lonely People tend to isolate themselves from others. This can be harmful because it prevents them from getting the social interaction they need for good mental health and well-being.

Independence issues

– If your loved one is having trouble getting around and doing things on their own, they may be suffering from loneliness. Separation from friends and family and loss of independence can often lead to depression, making people feel lonely.

Anxiety

– Lonely People are more likely to experience anxiety because they don't have anyone they can talk with about their problems or concerns.

Depression

– Loneliness can cause depression and make existing depression worse. Depression makes it harder for an older person to get out of the house and participate in activities that help them meet people face-to-face.

Changes in personality or behavior

– Lonely seniors often have changes in personality or behavior that make them less likely to engage with others.

Not wanting to leave the house

– Older lonely adults often withdraw from social activities or spend more time at home than usual. You may notice that your loved one stays inside all day long without plans or invitations from others. If this sounds like your loved one, talk to them about getting out more often, so they don't have time to feel lonely or depressed!

Isolating yourself from friends or family members

– Seniors with few social connections may feel alone and isolated. They may have difficulty making new friends or keeping in touch with old ones.

Having trouble sleeping

– This is a common symptom of depression and loneliness. Your senior may become irritable, agitated, and unable to sleep at night.

Having trouble concentrating on tasks such as reading or watching television

– Is also a symptom that can be caused by depression. But it can also be a result of being lonely — if your loved one doesn't have people around to talk with, then they may have trouble paying attention to anything else.

Having thoughts about ending your life

– If your senior talks about suicide or if you notice that they have started making preparations for death (such as giving things away), it's time to get help right away!
Helping Lonely Seniors
Helping lonely seniors is a topic that has been in the news lately.
The issue of loneliness among seniors is one that we as a society need to address. It's not something that we can ignore because it will only get worse with time. As people age, they tend to become more and more isolated from others. This isolation can lead to depression and other mental health issues, which can be difficult for seniors to overcome.
If you suspect that someone you know may be lonely, you can take steps to help them out. Here are some suggestions:
Offer to volunteer at a local senior center or nursing home. You can help with activities such as bingo or arts and crafts; this will allow seniors to socialize with others their age, which is essential for their mental health.

Make sure your friend has a phone, so they can call someone if they need help or just have something interesting to say (there are even apps now that allow people who live alone together).

If your friend lives by themselves and doesn't have access to transportation (or isn't able to drive), offer rides so they can go shopping or visit friends and family members who live nearby.

Make sure they have transportation options. If they don't have access to transportation, make sure that they understand all of their options — including public transportation and taxi cabs — so they can get out on their own when they want to go somewhere or do something.

Make sure that a senior has a good support system at home. If the senior lives alone and does not have family nearby, think about having them stay with family or friends until they find their footing again. Also, consider joining an organization like Meals on Wheels or visiting them regularly so that someone else will see if anything needs attention at home that might be making them feel isolated or alone.
If you or an aging loved one are considering Alzheimer's Home Care in Kendall, FL, please contact the caring staff at Angel Home Care Services today. Call (305) 220-4544
A Trusted Home Care Agency in the Kendall, West Kendall, Kendall West, South Miami, West Miami, Coral Gables, Coconut Grove, Doral, Cutler Bay, Sweetwater, Florida and surrounding areas.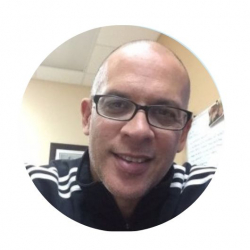 Latest posts by Claudio Alegre
(see all)