Senior caregiving is a challenge for everyone involved. If you are the one caring for a senior, you may be struggling with how to care for them. You may also find yourself overwhelmed by the many responsibilities that come with this job.
As a caregiver, finding ways to make your job easier and more enjoyable is essential.
That's where life hacks come in!
Life hacks are tips or tricks that help make everyday tasks easier or more efficient.
Activities of daily living (ADLs) are everyday tasks that people do daily. These include dressing, eating, and bathing. ADLs are often crucial for maintaining seniors' quality of life and health. The National Institute on Aging says that people who have difficulty with ADLs are more likely to experience depression and other mental health issues.
What Are Activities of Daily Living (ADLs)
So maybe you haven't heard those terms yet. Activities of Daily Living (ADL) is the term used to describe daily self-care tasks each person does for themselves. For example, things like eating and toileting needs are considered ADLs. There are other examples of ADLs, too, but you get the idea. 
Incorporate Photos and Visual Cues
Visual cues are those we choose to put in our environment so we can easily remember certain things — like where keys have been left and when we got so hungry that we forgot to eat lunch. Here are a few tips that might encourage you to use some visual cues as a senior caregiver.
Instead of trying to explain how to do something, use visual cues in the environment to help your loved one understand what's expected of them. For example, if they need help getting dressed in the morning, hang their clothes up the night before, so they don't have to figure out what goes where on their own.
You can also provide clear instructions by writing them down in a notebook or using photos or post-its as visual reminders.
Perhaps you can provide photos of different meals and allow options for dinner. Or, when dressing, provides pictures of outfits the senior has worn in the past. 
Provide Options
Let's say you need to go out for dinner with your mom, but she doesn't like any of the restaurants in the area. There's no point arguing about it; instead, offer her options from which she can choose the restaurant she likes best. For example, "Let's go to this Italian place," followed by "or we could try this other one."
Simplicity
Don't use too many words when explaining something. A simple "no" or "yes" works best for most situations. It's also helpful to use gestures like pointing at the door when you want them to leave or tapping your wristwatch to show how much time they have left before bedtime.
Be a Companion and a Caregiver
Embrace the role of being a companion and a caregiver rather than thinking of yourself as a nurse.
As a companion, you'll be there for your loved ones when they need you most — helping them do the laundry or making sure they're okay. You can also be a caregiver by providing physical assistance with everyday tasks like getting dressed and bathing.
You can also help by providing emotional support. Your loved one will likely experience anxiety and depression while adjusting to their new life situation, so it's essential to be there when they need someone to talk to.
Break Things Down Into Small Steps
When providing care for seniors and helping them with Activities of Daily Living (ADLs), it is essential to break things down into smaller steps so that a person can focus on individual tasks. This will allow the senior to succeed and feel accomplished even in the simplest daily tasks.
Ask For Help When You Need It
Don't try to do everything yourself. It's essential to ask for help when needed so you can take care of yourself while still caring for your loved one.
If you or an aging loved one are considering Alzheimer's Home Care in Kendall, FL, please contact the caring staff at Angel Home Care Services today. Call (305) 220-4544
A Trusted Home Care Agency in the Kendall, West Kendall, Kendall West, South Miami, West Miami, Coral Gables, Coconut Grove, Doral, Cutler Bay, Sweetwater, Florida and surrounding areas.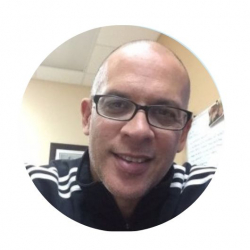 Latest posts by Claudio Alegre
(see all)