Inflation is rampant and rampant inflation is terrible for seniors. If it's bad for a society, it's bad for a senior citizen on a fixed income. How does this relate to Social Security? Congress raises your Social Security checks by an amount that only covers the increase in the cost of living. 
Anything over that amount — like this past January when seniors received a 5.9% increase — is not covered. To put that into perspective, a senior who receives $1400 a month (just $5 more than the national average) was left with an additional $93 in their first check of the year in January.
January 2022 Increase Was The Biggest In Four Decades – 5.9%
Even though Social Security received the most significant increase in four decades in 2022, it still wasn't enough to keep pace with inflation. Many groceries increased by 25-50%. Gas and Diesel fuel are more than $5 a gallon and, in some places, as high as $8 a gallon.
Who can afford that? But keep in mind these fuel costs will trickle into the cost of goods available in the market. Add the bird flu, pandemic, and the Russian conflict into the mix, and we have the perfect storm. Shelves for many items remain bare in grocery stores. More and more people are gravitating to a self-sufficiency lifestyle. Seniors, however, likely do not have that option. They rely on others.
Predictions For Next Year Are For a Larger Increase – Potentially As Much As 8.6%
This increase is expected to be more indicative of the struggles occurring in 2022 due to inflation. Is it enough? At the moment, the prediction places the increase at slightly above the cost of living adjustment. Who knows what will happen with the 2nd half of 2022, though. It can always get worse, and seniors will be most impacted.
For Some Seniors – the $93 Increase In 2022 Made Them Ineligible For Other Benefits Leaving Them With a Shortfall Overall
Seniors and low-income households are eligible for certain benefits when their income falls below a certain level. However, all too often in 2022, there were concerns raised by this population that the $93 increase actually hurt them rather than helped.
For example, if their income was low enough to qualify for food stamps in 2021, the $93 increase pushed their income over the top, and they lost the benefit of food stamps. Some were receiving fuel assistance or any other low-income benefits, and they did not end up with an actual $93 increase which is unfortunate.
Next Year's Cost of Living Adjustment Will Be Determined In October 2022
The Social Security COLA for 2023 will be determined in October 2022. By then, the government will have a good idea of what to expect, at least at the beginning of 2023. Is inflation still trending upwards? Or will it settle down a bit by October? Time will tell.
Effect On Seniors Should Be A Priority
Although the inflation rate has been relatively low for quite some time, this does not bode well for future retirees planning on having Social Security benefits as their primary source of income. Earnings are barely keeping pace with inflation.
This means that the people in this demographic who need older Americans to survive on an increasing amount of savings will have no choice but to up their savings game while they are still working. If they don't, they risk living a fundamental lifestyle in their advanced years.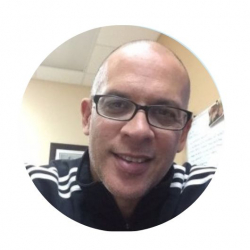 Latest posts by Claudio Alegre
(see all)