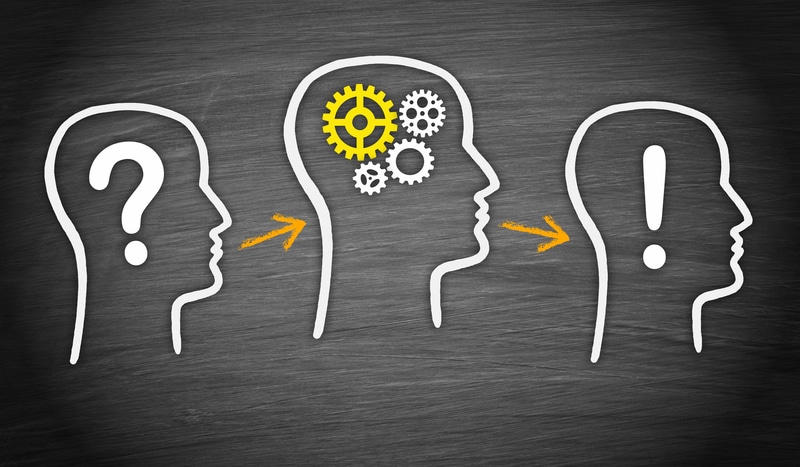 When in doubt or confused about what to do when faced with the daunting prospect of caring for a convalescent loved one at home, read and print this easy-to-follow checklist that will help you map and easily implement your best care options!
STEP 1–– Get Informed
Find a local elderly resource center and contact their community liaison or social worker.
Have your parent's insurance information ready and tell them your story briefly.
These local resources have a wealth of information at their disposal that can help and guide families with loved ones affected with Alzheimer's and Dementia.
The idea here is to start building a network of providers while you get the information you need.
You can also reach out to a local Home Health Agency, ask to speak to an administrator or the owner
(…no one else on this first call!), tell them your story and ask them if they could run an "eligibility report" on your parent.
The eligibility report is called a Meca Report (Medicare) and a Medicaid Report.
The Home Care Agency has to do this regardless, but it shows them that you speak their language and brings you at eye-to-eye level with them!
The eligibility report also helps healthcare providers assess in real-time the status and eligibility for your parent. Also, as long as you can provide proper id and are the primary caregiver, you can request them to share this report with you and ask that someone at the agency explains it to you in layman's terms.
If you are unclear about your parent's insurance benefits when it comes to help-at-home, home care agencies can be of incredible value…
in explaining them to you, and guiding you to make the best decisions regarding your loved one's long-term care needs, especially when affected Alzheimer's.
If the agency is unwilling to take the time and help you with this don't get frustrated, stay positive… but dump 'em …and keep looking for one that will help.
Your Doctor, social worker, and therapists can also be of assistance in helping you build a network of providers.
Call on them! This isn't the time to be shy!
STEP 2–– Know Your Options 
You have all the info you need. Now it's time to figure out what your options are.
[Refer to page 10 of the Elder Care Guide to review the 5 main options to pay for LTC help at home.]
It's really simple –If your parent has Alzheimer's and they have Medicare HMO with X-INSURER and no Medicaid for example…
you will not get covered for personal care (bathing, feeding, dressing, etc.) Refer to other options on the guide!
Remember, Medicare does not cover personal care services like bathing, eating, dressing, toileting, etc… for conditions with poor rehab potential, such as Alzheimer's and Parkinson's!
If your parents do have Medicaid, then we need to find out what type and if it covers the personal care volume that you require.
If they don't have Medicaid, it may be time to consider other options.
Ask a Home Health Agency to help you find out if your parent qualifies for a State Sponsored Long Term Care Program.
They can also provide you with access to community elder care programs to reach out to and can be of help throughout the application process by proving you guidance and support.
Self-pay would be another option, it best works with at least another primary payer source, but many times it's the only way to pay for services.
This is also a good option to consider while you wait to get authorization from your Insurance provider about coverage for personal care services from other sources.
Once again the Home Care agency can be a great resource for you here. Ask them if they have a Self-Pay program that can meet your budget.
If so ask them how many patients they have in the program and what their rates are. Always try to negotiate a flat rate regardless of the specifics of the help you require.
If they are willing to negotiate, they are patient and personable with you, and they have the experience, they are a keeper!
According to the Genworth Survey, in Florida, for Home Health Aide services expect to pay between $10-$29/hour. Our rate is a flat $16 per hour, we feel this makes it affordable for families to get the help they need while allowing us to pay the aides a better than average rate.
Make sure the Home Care Agency you are talking to explains their hiring process to you, for example, our process goes something like this…
All employees experience a 2-part application process, 2 additional interviews, Level-2 background checks, a 90 day probation period, plus constant updates of their in-services and continuing education certificates, plus we carry liability insurance as regulated by our licensing process.
When it comes to home care agencies and providers in general, always look for a track record in the community, and recommendations and testimonials if available.
STEP 3––Take Action 
Now it's time to make a decision! You've educated yourself, you have the correct information, and you've weighed your options. Now it's time to take action and get the help you need.
By now you have an idea what your team looks like and you feel confident they have your back.
If you understand your options then act with confidence and move forward.
Here is a 5 point checklist to help you take action during STEP 3:
Do you understand your parent's current eligibility status and services needed?
Do you understand your parent's insurance plan benefits?
Do you have a team in place to deliver these services?
Have you budgeted for any shortfalls in care costs?
Have you planned for at least the next 3-6 months?
If you checked all 5 you are ready to go!
Print this article and hang it somewhere you can easily access, it will help keep the process fresh and organized in your head.
Claudio Alegre is the CEO & Chief Content Writer for Angel Home Care Services on the Web and Patient and Family Advocate off the Web. He lives in Miami with his wife and 3 boys. He's passionate about healthcare and all things caregiving. He can be reached at

[email protected]

or directly at 305.220.4544
ATTENTION! Get Your Free Report on How To Get Help at Home for an Elderly Parent… without going broke in the process!

---

We help families get the personal care services at home they need and deserve regardless of the insurance landscape or personal situation!

---

(305) 220-4544 [Miami Dade Area]

---

(877) 746-8908 [For Out of Area Families]