Here's why…
People who are ready to be discharged from the hospital might not be well enough still to jump immediately back into their normal daily living routine.
There is a period of recovery and healing that's required, and it's during this period that having the right assistance is critical.
Skilled nursing care offers patients a way to reduce their risk of re-hospitalization, heal quicker, and feel better about their recovery process.
And a Home Health Aide or CNA can help with personal care needs that are not clinical in nature, but patients and families still need help with.
Let's break down the difference between one and the other…
What is Skilled Nursing Care?
Skilled nursing care offers medical assistance to people in their own homes, typically after a hospitalization or when recovering from an illness or injury.
This care is provided by RNs (registered nurses) or LPNs (licensed practical nurses).
They can help with clinical-related needs, including monitoring vital signs, helping with medication management, performing wound care, and educating family caregivers about the healing process.
Lower Hospital Readmission Rates
One of the biggest benefits of skilled nursing care is that it greatly reduces hospital readmission rates.
Re-hospitalization means that someone has to go back to the hospital soon after they are discharged.
It's kinda of a nightmare scenario for everyone.
It's not uncommon for patients and their families to return to the hospital because of infection or other post-discharge complications.
Nurses visiting patients in their home are able to prevent complications, manage symptoms, and ensure that patients are getting the help they need in order to properly recover.
Improved Patient Recovery Rates
Because nurses are able to focus on helping patients with different disease processes, they're able to improve patient recovery rates.
At home, Nurses are only dealing with one patient at a time, instead of dealing with an entire floor of patients who need care.
That makes a big difference in how they're able to provide care.
Also, patients have long been known to experience better and faster recovery when they are at home, where they are comfortable and happier.
When adding skilled nursing care to the hospital-to-home transition equation,  you will notice improved outcomes because patients get individualized care.
Not to mention the much needed peace of mind it brings to family members, knowing they have a professional clinician looking after their mom, dad, or spouse.
Increased Patient Satisfaction
Patients who recover quicker and who don't face re-hospitalization tend to be healthier and happier overall.
When you add these factors it leads to a situation that truly promotes healing and recovery.
More Affordable than Rehabilitation Centers or Nursing Homes
Another option for patients and their families after a long hospitalization is to go to a nursing home or to a rehabilitation center.
These options can be expensive and logistically challenging. Plus the biggest factor being that the patient is not at their home.
Skilled nursing care at home is a much better option financially, but it's also better for patients emotionally.
When you know your mom, dad, or spouse get the best care possible in an environment that REALLY supports healing…
This means you can get back to your life, because you know they're in good capable hands.
And your loved ones can now focus on healing and getting back to their daily routines.
But what if I don't need Nursing Care… What If we just need help at home with basic Personal Care needs?
Great question!
Many times the help required shortly after a hospital discharge is not clinical.
In fact, 80% to 90% of ALL Hospital post-discharge help is broken down into:
Personal Care for ADLs (activities of daily living)
Companion services
Respite services
Live-In services
Light house keeping / Homemaker services
THIS is what most families need lots of help with!
And that's when the help of and HHA (home health aide) or a CNA (certified nursing assistant) is desperately needed.
In summary…
The decision to hire a Nurse or an HHA/CNA depends on the specific needs of the family member you're caregiving for.
Typically, the hospital discharge planner, usually a case manager, and the doctor, will determine what level of clinical assistance or personal care needs you will need when at home.
And that's when you connect with a Home Care agency, which will carry out these discharge orders.
Many families are already familiar with the process and they manage most of it…
Because they already know what services will or will not be covered by the insurance.
If you have a family member leaving the hospital soon… Check out our Welcome Home Package.
This package provides transition support for individuals and their families returning home from the hospital…
You'll get help with things like:
-Personal Care
-Grocery shopping and meal preparation
-Prescription pick-up
-Medication reminders
-Laundry and light housekeeping
-Escort to appointments and errands
Get the details here 👈
Take care, and I wish you a smooth hospital-to-home transition!
If you or an aging loved one are considering Skilled Nursing in Coconut Grove, FL, please contact the caring staff at Angel Home Care Services today. Call (305) 220-4544
A Trusted Home Care Agency in the Kendall, West Kendall, Kendall West, South Miami, West Miami, Coral Gables, Coconut Grove, Doral, Cutler Bay, Sweetwater, Florida and surrounding areas.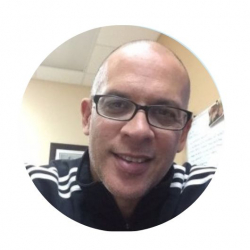 Latest posts by Claudio Alegre
(see all)