Seniors who have diabetes need to be very diligent about their hygiene and personal care to avoid complications associated with diabetes. Personal care at home is a great way to ensure they are getting the care that they need. While eating healthy, working out, and taking medications prescribed by their doctors are all important for seniors who have diabetes taking care of their feet and skin is also very important.
Many seniors have trouble with the kind of rigorous care that is necessary to promote better circulation, keep their skin healthy, and help avoid getting ulcers or sores on their feet and legs. Personal care at home can help seniors with the foot care that is so important for their health. Below are some of the things that personal care at home does for seniors who have diabetes.
Taking Them To Get Regular Pedicures
Regular pedicures are an absolute necessity for seniors with diabetes. The pedicures seniors who have diabetes need aren't the regular pedicures that are offered at nail salons. Seniors who have diabetes need regular medical pedicures or therapeutic pedicures where skilled clinicians cut their toenails, look for signs of infection, administer treatments, and have seniors sit in medicated foot baths to help their circulation.
With personal care at home seniors will have help getting to these pedicure appointments because they will have someone that can help them get dressed and get to their appointment.
Washing Their Feet And Legs Daily
Seniors with diabetes also need to wash their feet and legs daily, which is something that is included with personal care at home. A care provider will gently wash your senior parent's legs and feet each day, check their skin and toenails for signs of infection or fungus, and administer any treatments recommended to promote better circulation and skin health.
This daily attention to their feet and legs can help seniors with diabetes avoid ulcers and skin lesions that can lead to much bigger problems like eventual amputations.
Moisturizing Their Skin
Keeping their skin moisturized is something that is vital for seniors with diabetes and most of the time regular body lotion just isn't good enough. Someone that provides personal care at home to seniors can give home moisturizing treatments like hot wax treatments or hot oil treatments that will help seniors keep their feet and legs moisturized.
The care provider can also apply moisturizing lotion or serum to your senior parent's elbows, knees, and other hard to reach places to make sure all their skin is healthy.
Helping Them With Compression Stockings
Compression stockings are often recommended for seniors with diabetes because they prevent swelling in the legs and ankles and promote good circulation. But, they can be incredibly difficult to get on each day.
When your senior loved one has personal care at home they will get help putting on their compression stockings from someone with experience getting those stockings on and off as gently as possible. Having an expert on hand to help will definitely make the process of getting compression stockings on and off much easier for any senior.
If you or an aging loved one are considering Personal Care at Home in Kendall, FL, please contact the caring staff at Angel Home Care Services today. Call (305) 220-4544
A Trusted Home Care Agency in the Kendall, West Kendall, Kendall West, South Miami, West Miami, Coral Gables, Coconut Grove, Doral, Cutler Bay, Sweetwater, Florida and surrounding areas.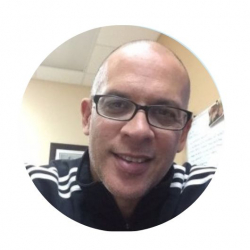 Latest posts by Claudio Alegre
(see all)