Is this the year you take that bucket list vacation overseas with your loved one?
There are plenty of reasons to be excited about this new adventure.
But you also need to consider your loved one's age and her ability to do all the things you'd like to do.
While you don't have to completely change your itinerary to keep your loved one healthy and safe during your holiday travel, here are some suggestions to consider when making plans.
Some of these can be taken care of at home with the help of her elder care provider before you leave, and some will take place while out exploring the world.
While At Home
Before you even purchase the tickets, have your loved one meet with her doctor (with you or her elder care provider) to talk about the trip and ask about any recommendations the doctor may have.
Be sure to also purchase enough medication. Whether prescription or over-the-counter, make sure your loved one has enough to cover the trip plus an extra week just in case you get stranded somewhere.
If it is an extensively long vacation, you might need a note from the doctor explaining why she needs such a large quantity.
Bring medications for diarrhea and stomach upset too, just in case.
No matter how careful you are, traveling can often cause digestion issues so be prepared with products that can bring relief when needed.
Packing
A nice outfit will be great, but for exploring and touring, comfortable clothes with shoes that are well broken in will make sure your loved one is ready for a long day walking through the streets of a different country.
Your elder care provider can help you pick out clothes that can mix and match so they can be worn multiple times.
On Vacation
If you are traveling across several time zones, don't plan anything for that first day after landing.
Give your loved one plenty of time to let her body catch up with the new time zone.
Then during the vacation, make sure there are rest days in between active days to give muscles a chance to rest.
Also be sure to stay away from unknown food sources.
Even if raw fish is a common item for locals to enjoy, if your loved one isn't used to it, she could get sick from it so try to enjoy local foods that are properly cooked and cleaned.
Drink ONLY Bottled Water
Different areas of the world have different water sources that the locals have gotten used to but travelers may find make them sick.
When possible, have your loved one only enjoy bottled water. In areas where water is definitely not safe, remember to even avoid ice cubes if they haven't been made from distilled water.
Now go out there and enjoy the World!
If you or an aging loved one are considering Elder Care in West Miami, FL, please contact the caring staff at Angel Home Care Services today. Call (305) 220-4544
A Trusted Home Care Agency in the Kendall, West Kendall, Kendall West, South Miami, West Miami, Coral Gables, Coconut Grove, Doral, Cutler Bay, Sweetwater, Florida and surrounding areas.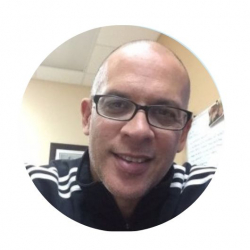 Latest posts by Claudio Alegre
(see all)