If you're caring for your elderly parent during COVID-19, you've got a few extra things to take care of. Each time we think COVID-19 is gone, another variation shows up.
You never know what could happen when taking care of your parent during this time. You need to be there for them.
The COVID-19 pandemic has disproportionately affected the elderly population.
The virus can lead to an increased risk of hospitalization or death for people over 65 and those with an underlying medical condition.
You want to take the necessary precautions and social distancing measures to ensure your parent remains safe and healthy.
Make sure they wear a mask when they leave the house.
Wash your hands before and after any visit with them.
Avoid going out with them unless necessary (only for doctor's appointments or trips to the grocery store).
Keep up with regular health checkups at home, especially if any symptoms of fever or cough develop.
Try not to stress too much. It can be easy for feelings of fear or uncertainty about their safety during these times to overwhelm both yourself and your parents.
You are your parents' first line of defense.
It is essential to stay calm, self-aware, and positive for your parent.
They look to you for emotional support and stability, and being afraid or stressed out will only make your loved one worry more.
If you feel overwhelmed, consider taking breaks from watching, reading, or listening to news stories, including social media.
Hearing about the pandemic repeatedly can be upsetting.
Eat healthy foods, exercise regularly, get plenty of sleep, and avoid alcohol and drugs.
Make time to do activities you enjoy.
Limit contact with people who increase your stress.
You can provide emotional support for your elderly parent during COVID-19 by taking the following steps:
Have plenty of socialization opportunities ready for them over video chat.
If your loved one is sick, maintain regular communication with their medical team so that you know what's going on with their treatment.
Ask them about their feelings and make sure that they know their valid emotions.
Make sure your parents get vaccinated as soon as possible and follow through with any available boosters.
This will help protect them from the virus, and if they come down with COVID-19, it is likely to be a milder case.
Ensure that they get regular medical care and adhere to their medication and therapy schedules.
It is also wise to keep over-the-counter medications on hand so you don't have to go out whenever your parent needs something for a cold or minor pain.
Teach them skills to help them online or over the phone in this changing world.
You can also order almost anything online nowadays, including prescriptions from pharmacies.
These tips will help you care for your elderly parent during COVID-19. The best way to care for your elderly parent during COVID-19 is to take the necessary precautions for their sake and yours, eliminate unnecessary activities that add extra stressors, just to name a few.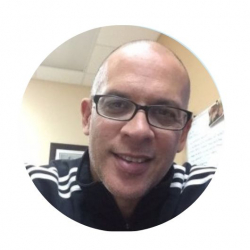 Latest posts by Claudio Alegre
(see all)