When you are in your 20s, 30s, and even 40s, it's easy to think that nothing can touch you, especially when it comes to your health. But this is simply not true. You are starting to age, and there are certain things you need to stop doing if you want to stay healthy over the age of 50. Here's a list of things you need to start avoiding over 50.
1. You Are No Longer In Your 20's
There is now pain in your joints, your muscles ache, and your bones may hurt. Do not ignore your body! You should be doing exercises like yoga or pilates and eating healthy foods. In your mind, you likely still have moments when you believe you are still young.
However, your body knows it is 50+ and will start demanding the respect it deserves. When you are 50+, it is no longer fun to pull an all-nighter or work a 24-hour shift. Exercise may no longer be as high impact as it had been.
2. Stop Ignoring Your Body
When you were younger, you could eat whatever you want and still look great. If you eat junk food, it will probably make you gain weight and age faster! You need to stop eating those fatty foods and instead opt for healthier options such as fruits and vegetables.
Older people tend to ignore aches and pains because they think it is just part of getting older. But this can lead to serious health problems such as heart disease or diabetes if left untreated. If older adults experience any unusual symptoms, they should consult their doctor.
3. Stop Delaying Seeing Your Doctor
As we get older, it is easy to ignore our health problems because we assume there isn't anything wrong with us, but this isn't true! You should see your doctor at least once a year for a check-up so they can make sure everything is functioning properly or if any issues need attention before things get worse! It will also allow them to keep track of any medications you may be taking or possible interactions you may be having.
4. Stop Participating In Unhealthy Behaviors
The older we get, the more susceptible our bodies are to injury. We should avoid participating in activities resulting in injuries, such as contact sports or extreme hiking. Additionally, we need to be more careful when doing simple tasks around the house, such as cooking, to avoid accidentally injuring ourselves.
You should avoid smoking, drinking alcohol excessively, and using drugs, and these activities will only make your brain and body suffer in the long run.
5. Stop Ignoring Your Mental Health
Mental well-being is just as important as physical well-being, especially as we get older. Depression is common in older adults due to changes in hormones, medications, and health problems such as dementia or Alzheimer's disease. If you're feeling depressed or stressed out, talk to your doctor about potential treatment options such as counseling or antidepressants.
6. Do Not Ignore Your Brain Health
As you may know, your brain is an organ just like any other organ in your body, and for it to function optimally, it requires proper care and maintenance. You need to have a healthy diet, regular exercise, and good sleep habits to ensure that your brain functions at its highest level. Exercise your brain with apps or on your computer.
There are plenty of options such as puzzles, math games, word games, spacial awareness, response times, memory function, etc. Avoid stress as much as possible because this can cause serious damage to your brain's ability to function correctly and repair itself when injured or damaged by disease or injury.
You must manage your stress well before it gets out of hand later on when it becomes too late for treatment options like medication or therapy if you want to live a long and healthy life free from mental illness such as Alzheimer's disease.
7. Stop Avoiding Exercise
Exercise is essential because it helps you maintain a healthy weight, improves blood flow, keeps your joints moving, and boosts your metabolism. It also reduces stress, improves sleep, and increases energy levels. Many different types of exercise can help you reach these goals, including walking and swimming. Your fitness regimen does not need to be high impact, and there are many resources online with fitness routines you can do from your chair.
Living Your Life Today
Decide to live a remarkable life. Stop preventing yourself from being happy by sticking your fingers in your ears and singing la-la-la whenever anyone brings up the subject of aging wisely. This is not a dress rehearsal. What will you do with your life today?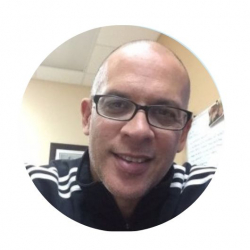 Latest posts by Claudio Alegre
(see all)